The 2014 National Science Awards were held in the Great Hall of the People on January 9, 2015. Professor Yaping Zhang and his team won the second prize in Natural Sciences for their project on genomic diversity and Asian peoples (contributors: Yaping Zhang, Qingpeng Kong, Dongdong Wu, Minsheng Peng, and Chang Sun). 2014 marks the third consecutive year in which Dr. Zhang and his team have taken home this prestigious national science and technology award.
Dr. Zhang's research has been published in Nature and Science, and is influential on an international scale. Dr. Zhang's research has several important goals, including discovering the mechanisms that underlie the formation of genetic diversity, and in particular the origin and evolution of Asiatic peoples. Thus far his research has yielded several important results, namely the confirmation through mitochondrial DNA that South East Asian population emigrated out of Africa and diffused rapidly along the Asian coastline perhaps even earlier than originally believed. Indeed, early environmental adaptation was the driving force behind the evolution and cultural diversification of Asiatic peoples.
In 2014, one supreme award was given for science and technology. One top prize for natural science was awarded, along with and 45 second place awards. Three top awards were given for scientific innovation, with 67 second place awards. In the category of progress in science and technology, 23 first prizes were awarded alongside 173 second place prizes.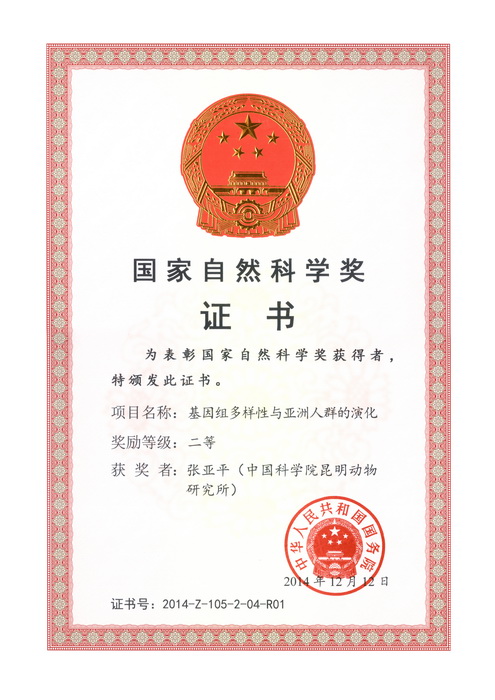 (By Andrew Willden)