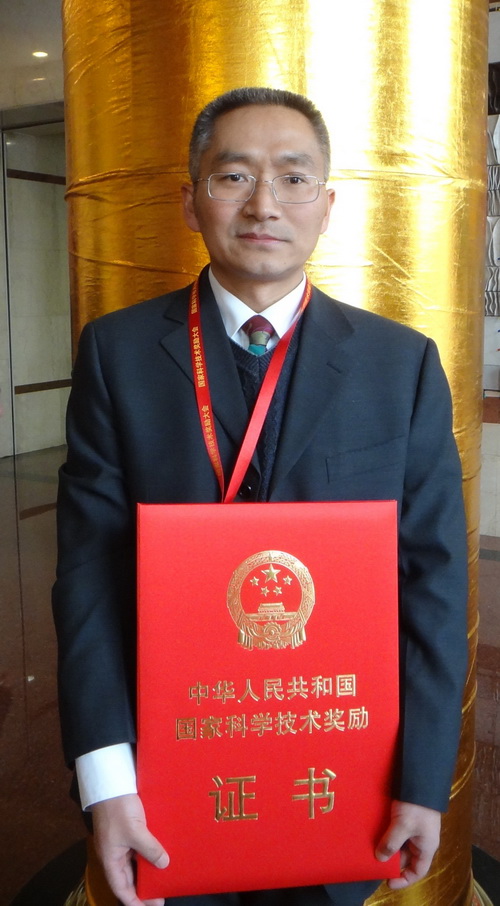 Genetic expert WANG Wen (Kunming Institute of Zoology, the CAS) and his research group won the 2nd class of the S&T Achievements Granted with National Natural Science Awards on January 18, 2013. This is also the 5th National Natural Science Awards of KIZ.
The Awards was founded in 1956.
Prof. WANG and his group were honored by their remarked contributions to the research of origins of de novo genes and the mechanisms of genetic evolution. Eight representative articles have been published in Nature Genetics, Genome Research, Plant Cell, PLoS Genetics, Genetics, Human Molecular Genetics, and Trends in Genetics. The main findings have been reported by several mainstream medias, such as The Scientist, Nature Reviews Genetics, and Faculty1000.
(By Su-Qing Liu)