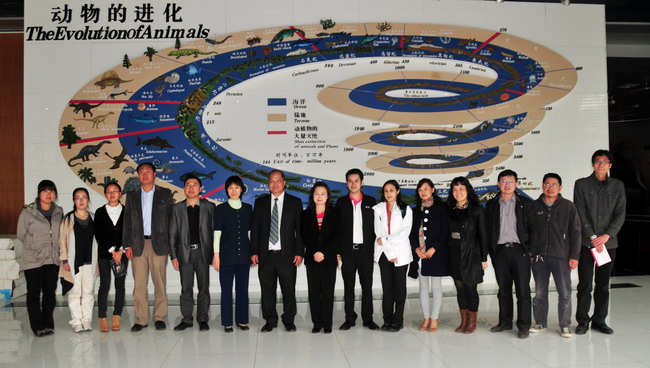 As part of China's drive to strengthen international scientific cooperation with Southeast Asia, this past week on March 13, 2013, the Kunming Natural History Museum played host to a delegation from the National Science Museum Thailand and Thailand Natural History Museum.
Some 7,350 square meters large and with over 20,000 specimens on display and a further 650,000 individual specimens in storage, the Kunming Natural History Museum is the largest museum devoted to natural history in China. Already an important collaborative venture between the Chinese Academy of Sciences (CAS) and the Yunnan Provincial Government with collections highlighting the unique fauna of the Indo-Burma biodiversity hotspot in southern China, the museum is a natural venue to promote China's increasing scientific cooperation with its neighbors in Southeast Asia, who have strong cultural, political, economic, and ecological ties to Southwestern China.
Eager to share the unique snapshot of Yunnan's natural history on display, the head of the museum Zhang Likun and Qian Yamin guided the visiting Thai delegation led by Kannikar Wongthongsiri, vice president of the National Science Museum Thailand,through the museum, highlighting the museum's conservation efforts, impressive collections, unique design, and academic research contributions as a partner of the Kunming Institute of Zoology (KIZ). Both sides enjoyed a chance to learn from their international counterparts, and discussed ideas for joint explorations and research, as well as how best to carry out new collaborations through in-depth student and knowledge exchanges.