Early in the morning on June 28, 2013, leaders, scientists and representatives from the institutes of Chinese Academy of Sciences (CAS) in Kunming and the government officials from Panlong District, Kunming laid the foundation stone for the new campus of the Southwest Institutes of Life Sciences and Technology (SILST). This ceremony marks both the beginning of the new campus' construction and a milestone in Yunnan's bid to became a key player in the Chinese government's goal of becoming a leader in scientific and technology innovation.
To implement the CAS's strategic plans under the "Innovation 2020" scheme and the "Innovation Cluster of Resources and Biodiversity Sustainable Development and Utilization in Southwest of China," the establishment of SILST has been at the top on development agenda for the Kunming Branch of CAS, led by the Kunming Institute of Zoology and Xishuangbanna Botanical Garden.
The new SILST campus will be located in Ciba, Panlong District, north of Kunming, close to the current campuses of the Kunming Branch of CAS, the Kunming Institute of Botany, CAS-Yunnan Government Laboratory of Biodiversity in Southwest China, and the Southwest China Germplasm Bank of Wild Species. Once completed, SILST link all the scientific units in the area together, forming a strong research core in the Southwestern corner of China that stretches across southeastern Asia.
By focusing on cutting-edge research into the conservation, development, and utilization of biological resources, CAS leaders aim to make SILST an integral part of China's growing biotechnology development goals. Once finished, SILST will be a modern, advanced center for international life science technology research and development that will serve as a demo-base for the transformation of scientific and technological achievements and the training high-caliber scientific talent.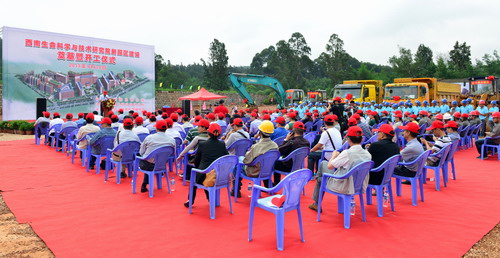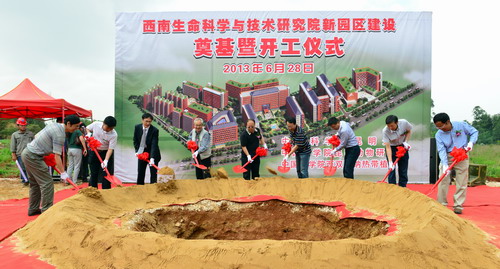 (Liu Chunyu and Andrew Willden)