The Kunming Natural History Museum is working to bring natural history to life with modern technology. By using a series of different electronic interactive exhibitions on each floor, the museum staff are actively allowing museum goes to explore China's natural history with modern technology.
The new exhibits include a digital tabletop that uses advanced multiplayer touch technology allowing up to 16 people interact with each other and explore the museum's collections, as well as interactive wall projections that allow patrons to explore different landscapes and the species that populate them—playing with butterflies fluttering in green flowers or accompanying a black-headed gull soaring over Dianchi Lake.
The Museum is housed along the Kunming Institute of Zoology at 32 Jiaochang Donglu, Kunming, Yunnan. Hours Tuesday-Sunday, 9:00 a.m. to 5:00 p.m. Admission is 20 yuan per person.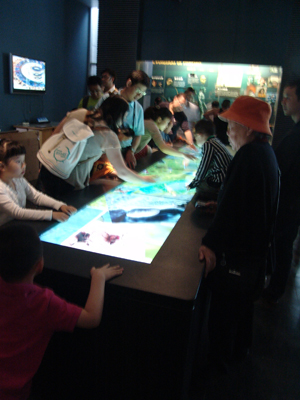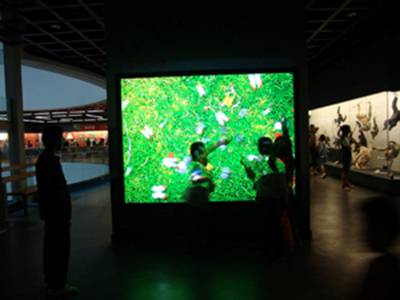 (By Andrew Willden)