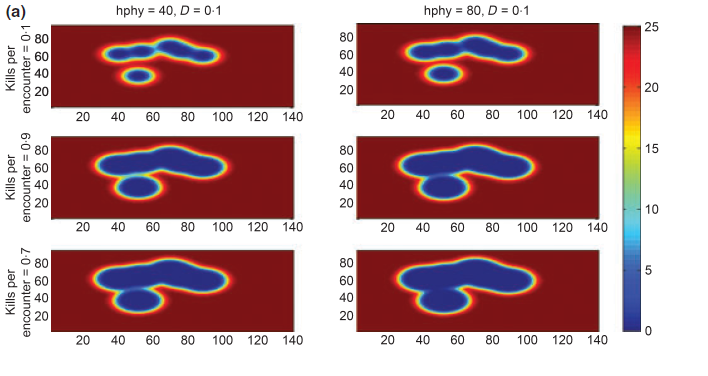 Manu National Park of Peru was recently used as a subject for investigating how population growth and spread, hunting technology and effort, and source-sink dynamics impact the density of black spider monkeys Ateles chamek over time and space in the rainforests of south-eastern Peru.
Professor Douglas Yu of KIZ collaborated with scientists from the University of East Anglia, UK and the University of California Santa Cruz, USA to use human-demographic, game-harvest and game-census data to parameterize a spatially explicit hunting model.
Their research showed that maintenance of the current indigenous lifestyle (dispersed settlements, bow hunting) is unlikely to deplete spider monkeys and, by extension, other fauna, despite rapid human population growth. This helps explain why large, pre-Colombian human populations did not drive large primates to extinction. Their models also showed that when guns are used, limits on settlement numbers could reduce total depletion.
The authors suggest in regard to their findings that, in Manu Park, the continued prohibition of firearms is important for ensuring long-term hunting sustainability. A complementary policy would be to negotiate limits on new settlements in return for development aid in existing settlements, as settlement numbers are more easily monitored than is hunting effort or technology. Similar policies could help to reduce landscape-scale depletion of prey species in human-occupied reserves and protected areas throughout the Amazon.
Levi T, Shepard Jr GH, Ohl-Schacherer J, Peres CA & Yu DW (2009) Modelling the long-term sustainability of indigenous hunting in Manu National Park, Peru: landscape-scale management implications for Amazonia, Journal of Applied Ecology Vol 46, Iss 4, pp. 804-814